Have had intermittent problems with my tv reception sense purchased (2002). dealer replaced one f connector, thought it was fixed, but first trip showed same problem.
finally (today), i replaced the ant. problem gone.
decided to go into the ant and see why it was intermittent.
pictures will show that there really is an amp in there powered thru the coax.
the problem turned out to be a nut that wasn't tight on the ant f connector. without that tight, the ground isn't there, therefore no power to the ant.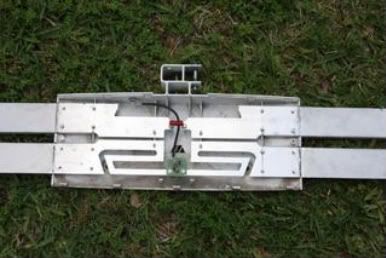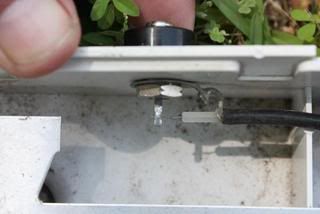 notice the area between the nut and the case. when i move the connector, u can see the gap (below).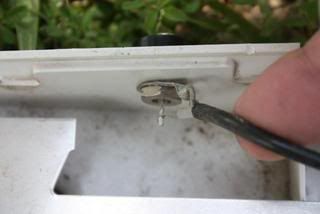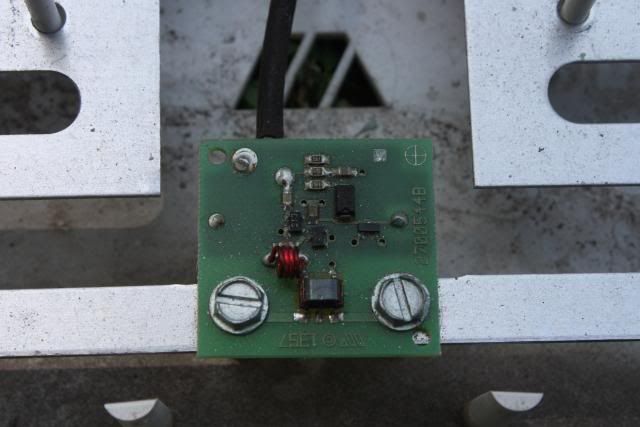 the amp receives power thru coax. f connector fittings have to be snug to complete the circuit. in above photos, you can wiggle the f connector.
over the years, i had made sure all coax connections were tight and the dealer even replaced the one at the roof of the trailer.
at one time, i even thought i had a break in the coax between the ant and the power source.
if ur not getting a signal from the ant, its worth a try to see if they didn't make up the f connector properly. wiggle the f connector at the antenna; if u can, it isn't tight enough and may be the source of ur problem. may save u from running a new coax with no improvement.