They should be long enough for you to make the tightest tum with your rig without doing damage to the attaching points. When the tow vehicle and trailer are in a straight line, they should not drag the ground. The chains should be bolted or welded to the trailer frame.
On my last two travel trailers, they were a one piece chain, routed around the back side of the tongue jack and bolted the the frame at two points.
Below is a photo of a welded attaching point.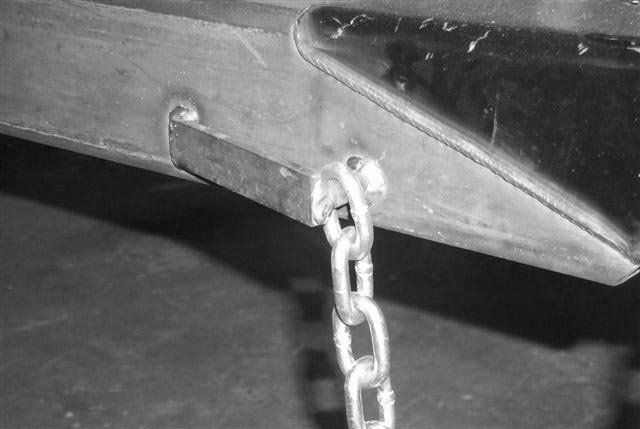 __________________