Ever had both axles fail at once? My dad was on his way from W Idaho to my place in eastern Idaho and hit a pothole or who knows what. By the time he hit my house to fill with water then head up to camp, both axles were flat, as in they were sitting in the "shock loaded" position. Got to camp and one tire was completely decappitated and gone, causing the damage to the skirt and leaving a nice black skid mark on the side. Got to looking and you can only get 1 finger between the frame and tire.
Finished out the camp trip and he limped it to my place 6 miles away and got some phone calls in to Good Sam and his insurance. Then he has to leave it at my place and head back home 300 miles away. Now the process of figuring out how to fix it. Had a mobile mechanic come look and he tried to rotate the axle back in order for it to be towed but no go. So now its time to try a rollback Landoll trailer. Ummmmm..... this won't work either. It sits so low that the rear bumper hits the trailer long before the tires even get to the trailer edge. Stack some 2x6s up and try it now...... ummmm nope. I told the tow company driver I would not stack anymore lumber and forget the trailering idea. Probably would have needed another 3-4 2x6s at least.
And with no ditch or natural "ramp" where we could have leveled things off around here that was not an option either.
Next step I suppose is having new axles installed on site since we can't move the RV anywhere. The rear bumper is only 12" from the ground as it sits. Can't believe both failed at once. Guess its from the 1 failing and putting the entire load on the other axle and next hard hit collapsed it too.
Some pics for your viewing pleasure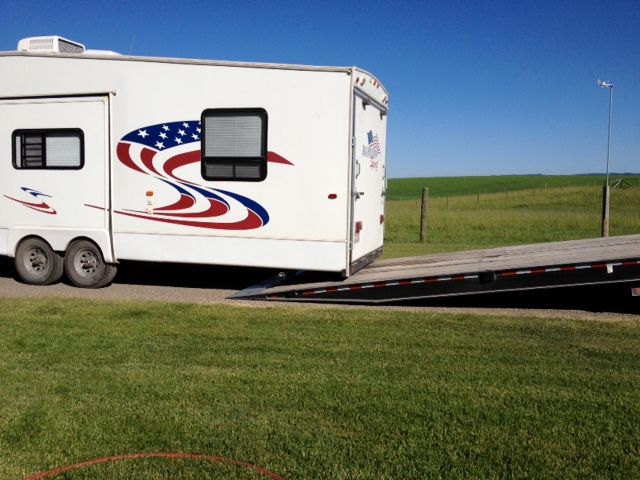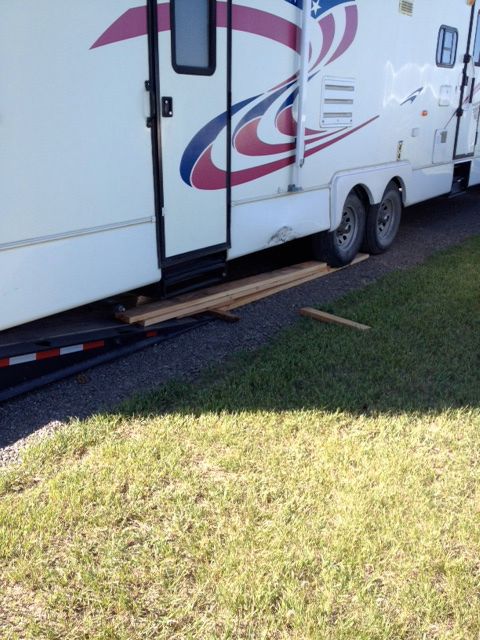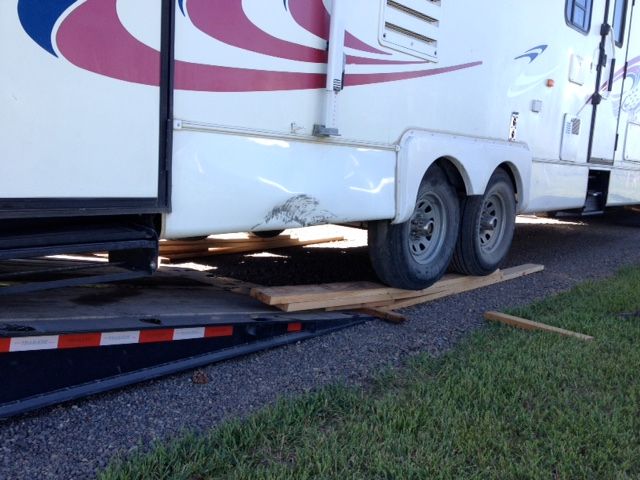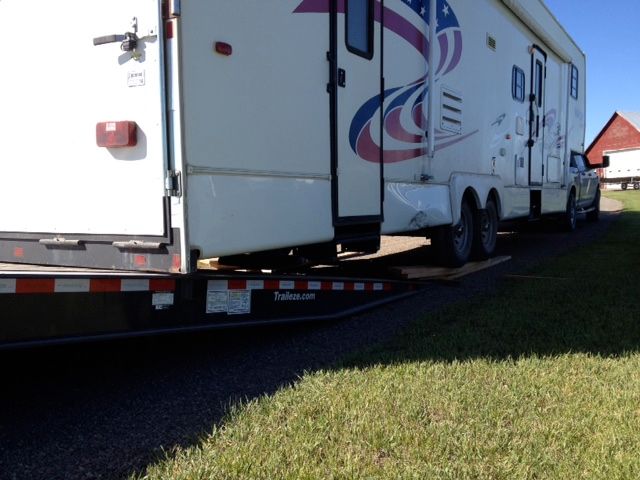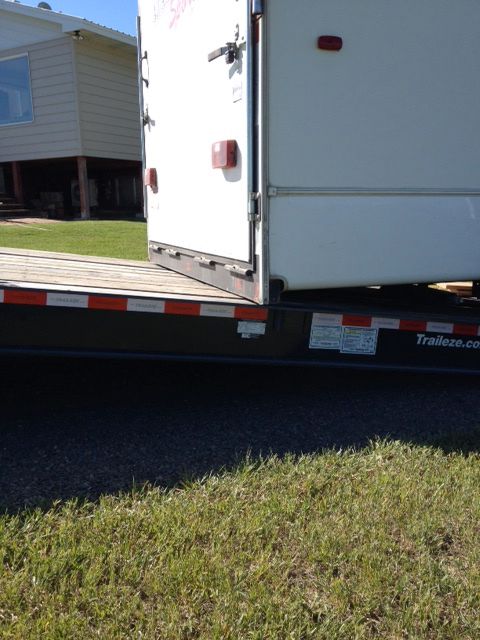 __________________