Many of us have had leakage at the skylights. Failure of the caulking/adhesive to hold a seal and also cracking of the actual rim area of the skylight.
Careful inspection of those areas and a water test should show you where the problems are.
Bad news for me is that the dealer replaced the large skylight for cracking, then resealed it again, and now it is cracked again. Now it's out of warranty.
For now, I am sealing it with 3M heavy duty tape.
Photo showing sealing tape at edge and cracking at flange: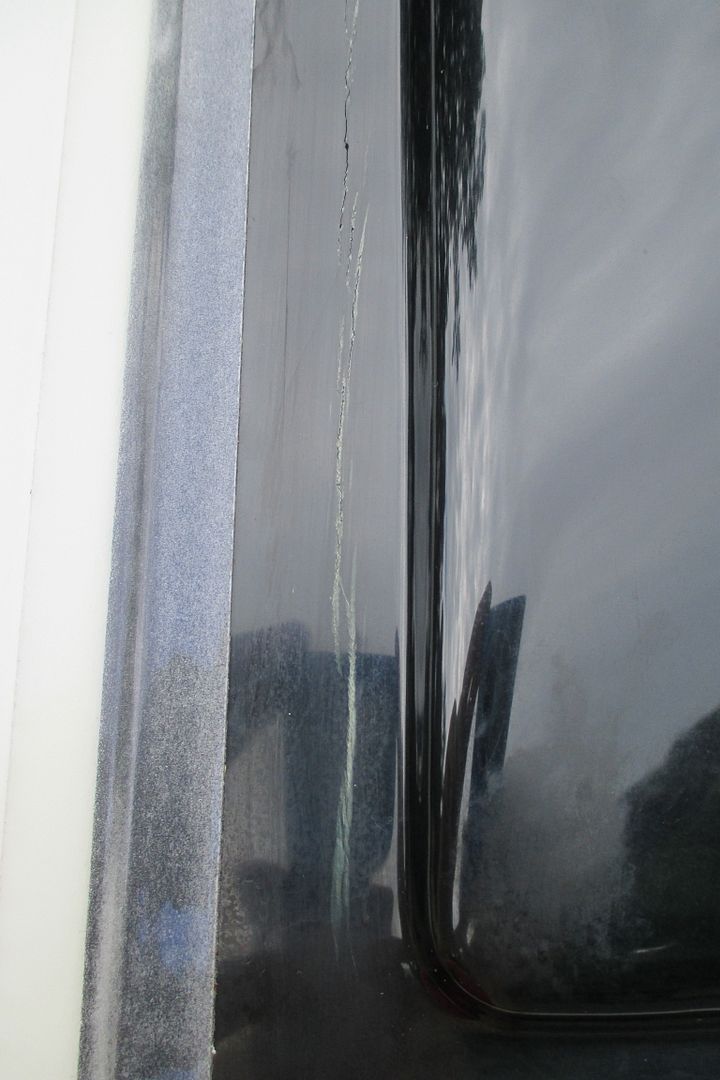 __________________