Howdy all!
New to the forum but not camping.
Time to move out of our 28' Jayco 5th (w/slider) to something a little bigger as we plan to back off working and head towards retirement and more traveling.
We just ordered the new 8529IKBS model and think it's fantastic.
We hope to get many years of pleasure from it as we had from all the other units we've owned through the years.
For us, the only non-perfect thing we see with this unit is the small main awning. We had hoped it would be as large or larger than the 8528IKWS that was revamped to make the 8529IKBS but I just read in the Rockwood forum that someone toured the factory earlier this week and their equivalent model is to undergo a slight outside body change to make the bedroom windows smaller and allow the awning to be longer. I sure hope they carry that over to the Flagstaff! It sure would be great!
Here are a couple photos and a
LINK
to one.
A Google search of "Flagstaff 8529IKBS" will take you to several others.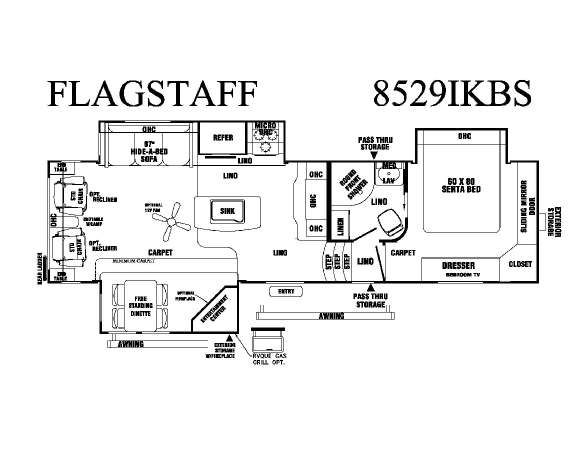 Looking forward to it arriving and sharing our thoughts here as well.

Tim

__________________