Hello.
I was not impressed with the sound from the 4 interior speakers on my new unit, so I decided it was time to gut them.
How they look in the ceiling. \/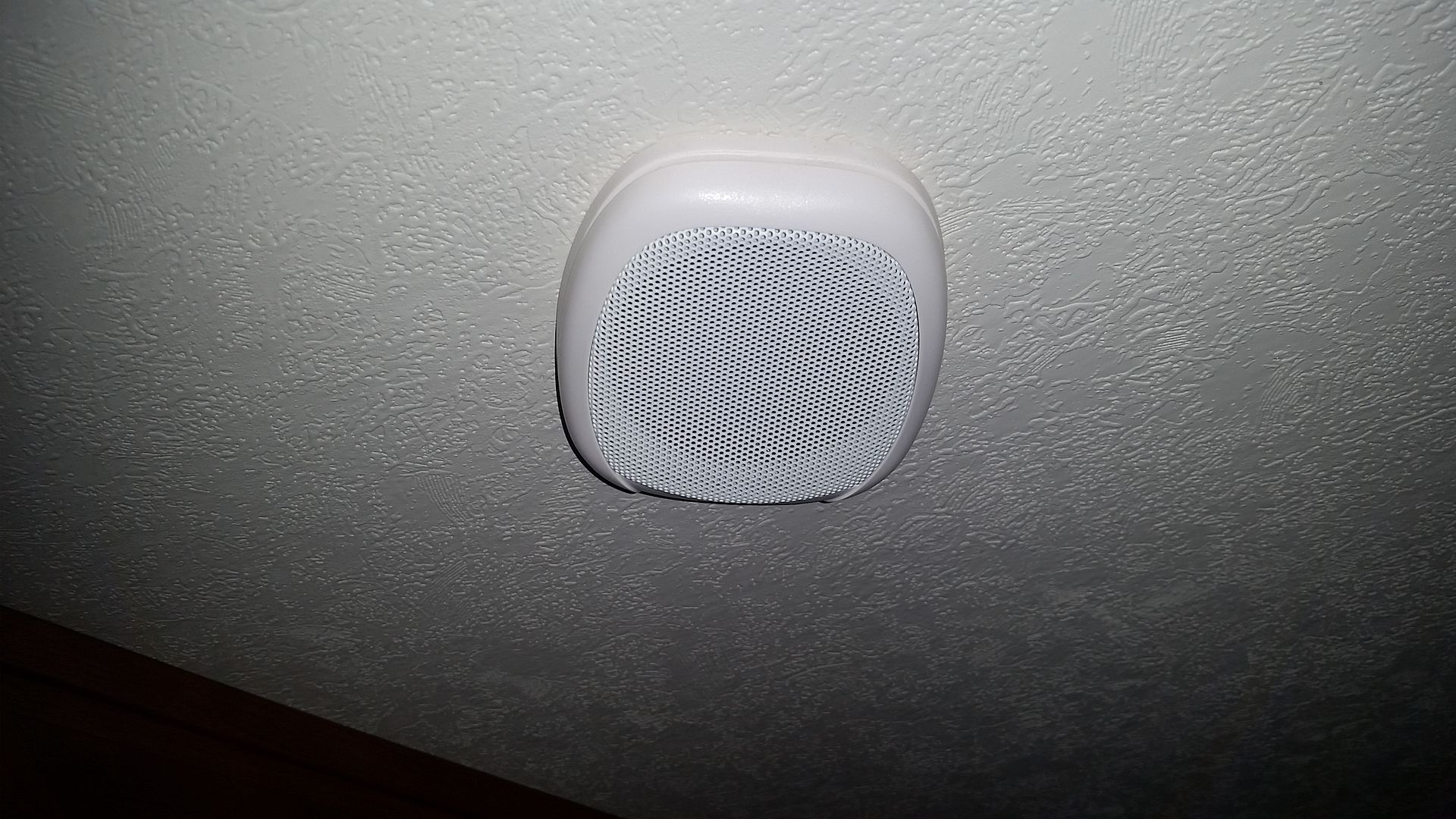 FR supplied them with some $2 single full range 3" speakers. \/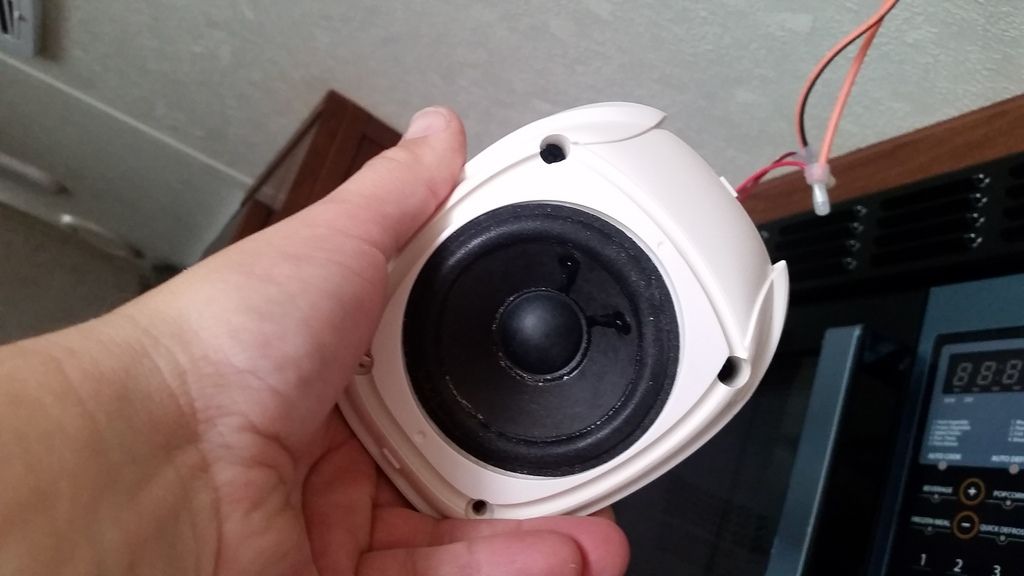 How it looks behind the speaker enclosure\/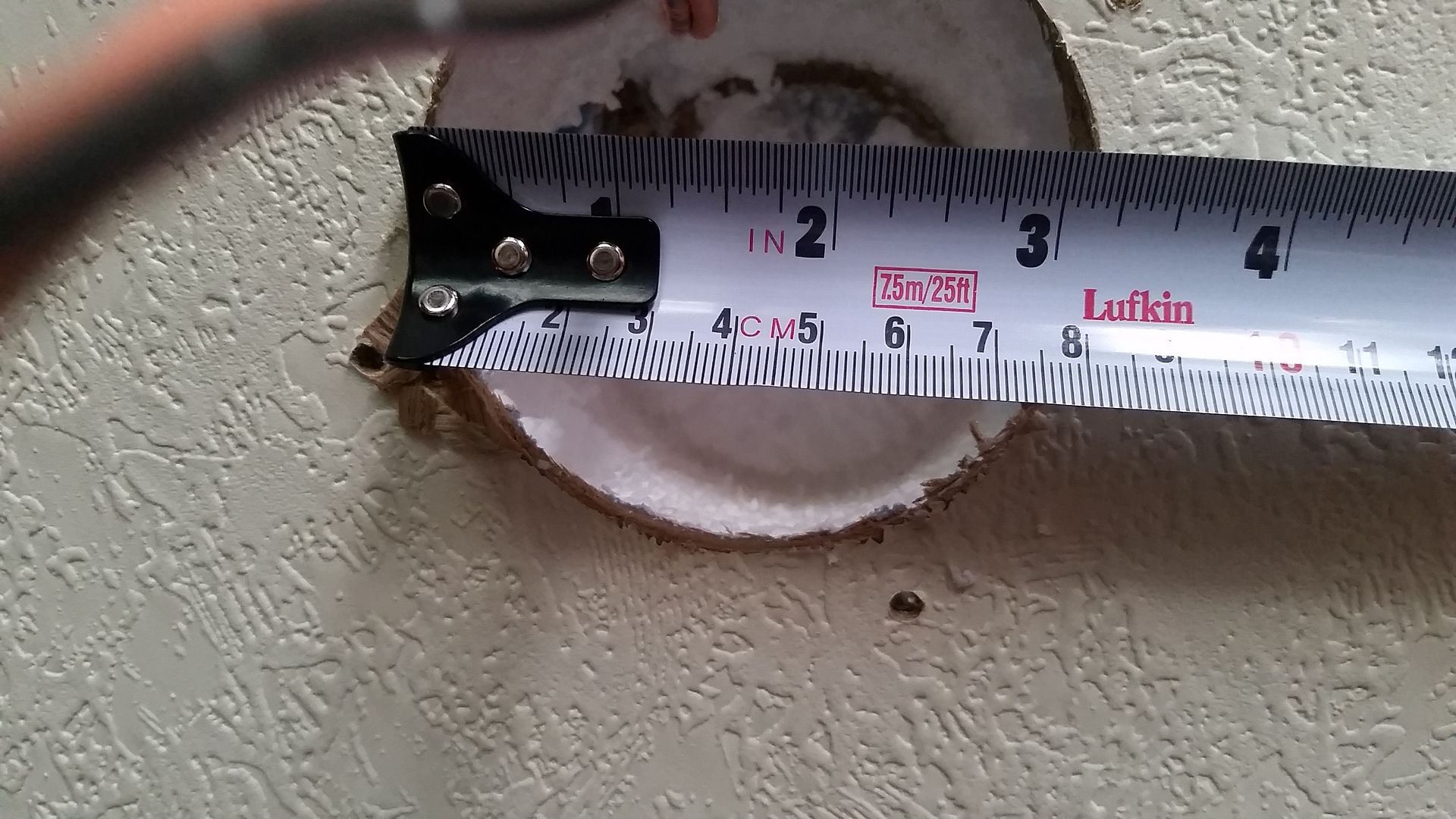 I got some Kicker 4" co-axials and after a bit of trimming got them in and what a difference. \/
Next thing to do is install a new head unit, amp and subwoofer.
There will need to be some creative fabrication to be done in order to conceal the wiring (signal[RCA's]/trigger) from the HU to the amp and then the speaker wires back to the terminus of the speaker wires in the cabinet. Too bad there is a fridge getting in the way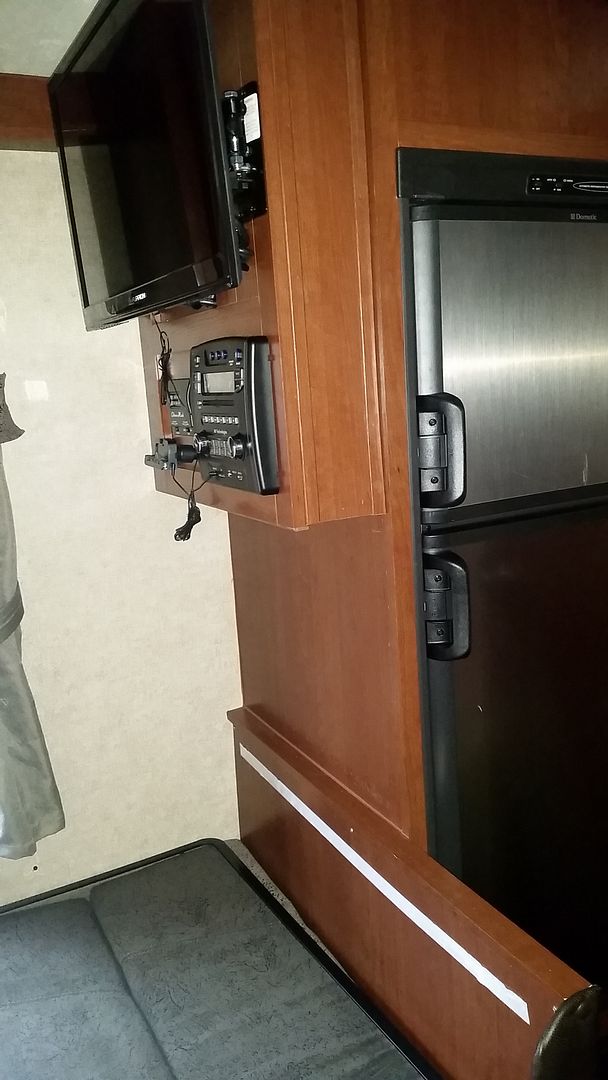 Running a new power/ground from the battery to the amp will require a hole in the belly. Lots of work to do. Now for me to get into my buddies shop and attack it.

__________________