We found our 2604WS by sticking to a list of "must haves" on our new purchase last year so I haven't had to do much to personalize the trailer (which we named "Rocky" I'm ashamed to say - so uncreative).
My wife hated almost all of the interiors we looked at, understanding that they had to be generic to not be offensive to a majority of potential buyers. So the first year she spent designing and making fabric accents to enliven Rocky's insides. Here are the results (the cats, Fitz and Liz, became very interested in what I was doing and inserted themselves whenever possible):
Pillows and placemats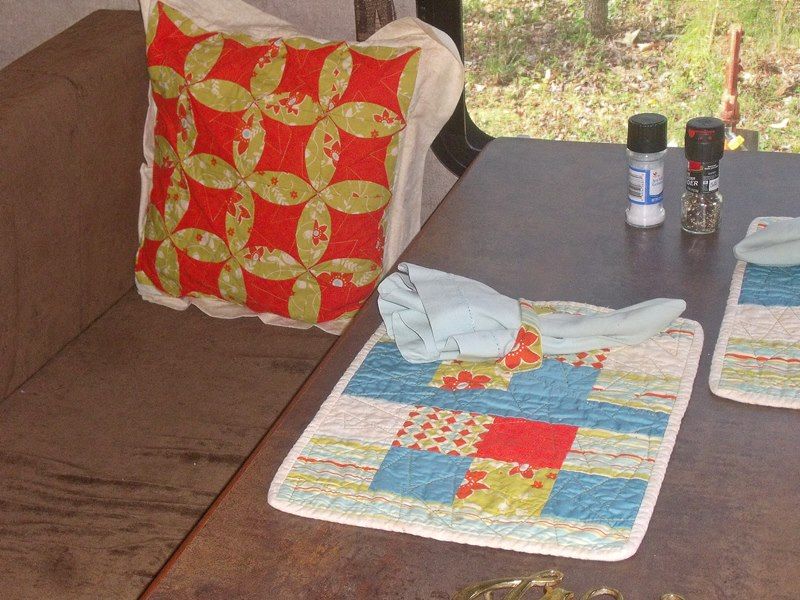 Sofa quilt and pillow (with Liz):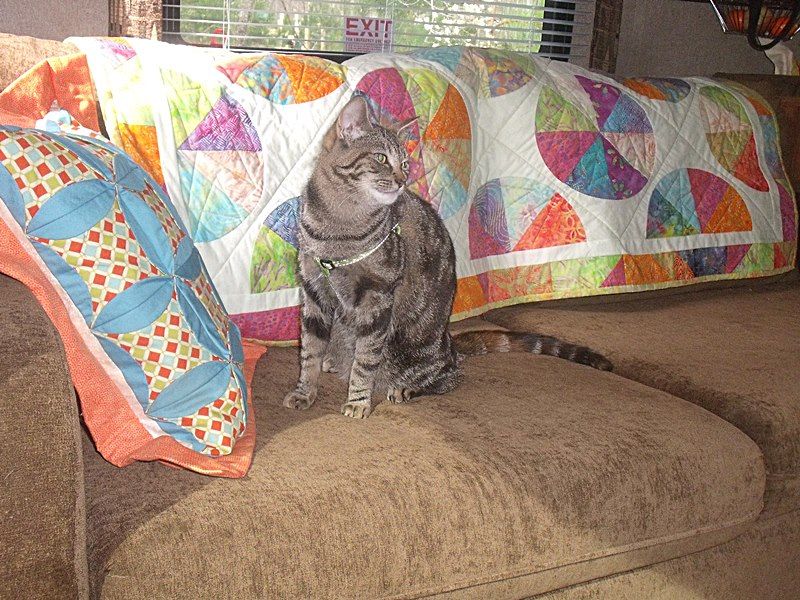 Here's the wall hanging next to the door
After ordering a folding-top table and adding an ottoman, Penny's corner looks like this.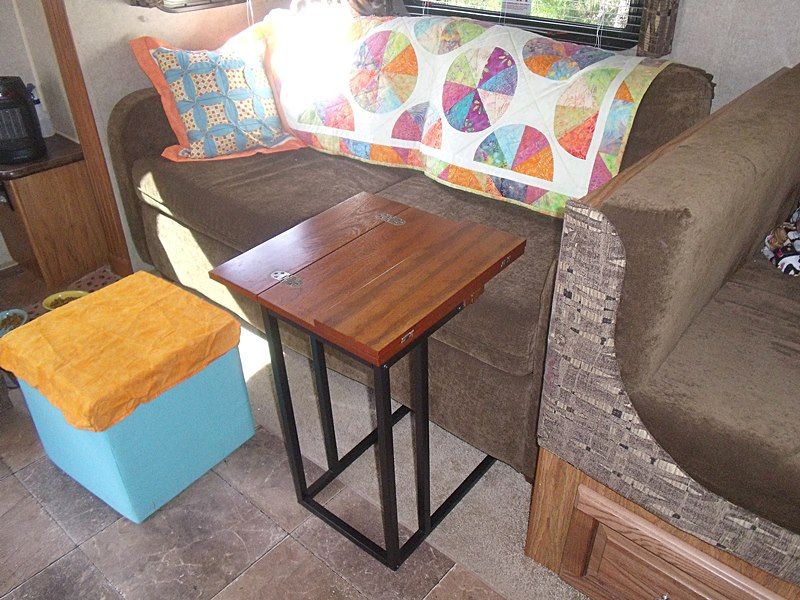 Since it's just the two of us and the cats, I took a chair out and made room for the cats' bowls, so my piece of the Rock looks like this.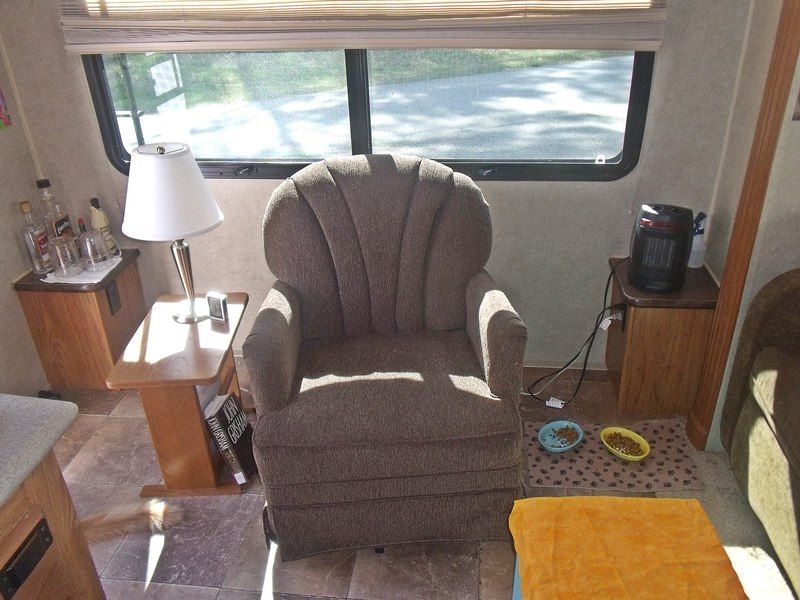 This opened up the corner for more important things (and a key holder).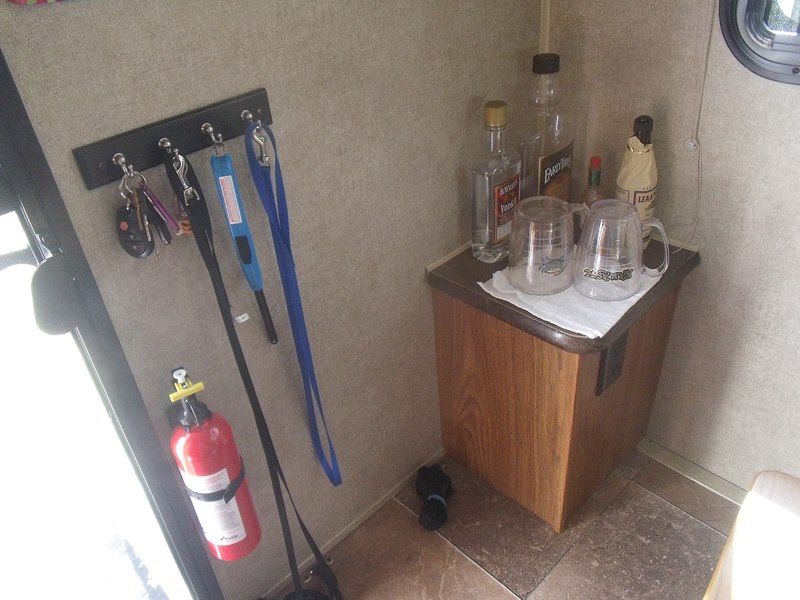 Although there is planty of storage for clothes on Rocky, I live with Imelda Marcos so shoe stowage was an issue. Here are the solutions:
A Wal-Mart over-the-door shoe holder cut to size for the wardrobe.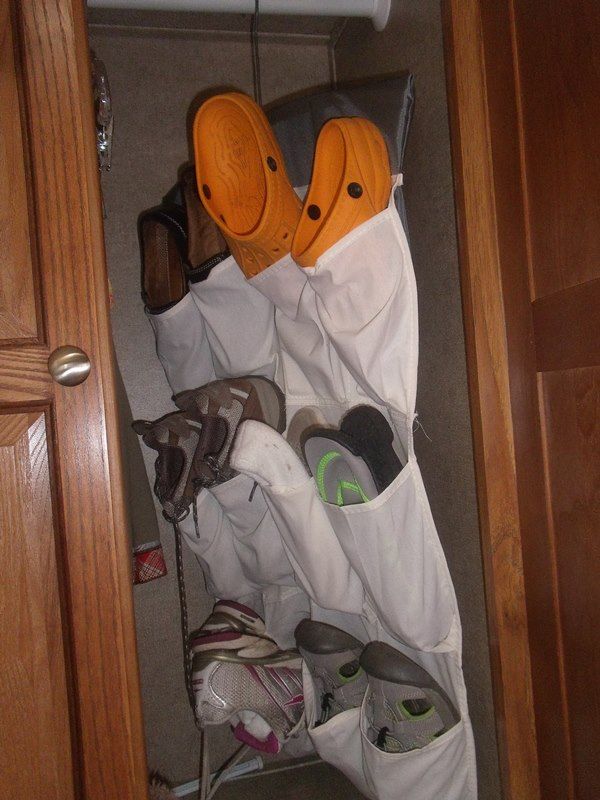 The remaining parts of the shoe holder fastehed to both sides of the bed. Here is my side with the new quilt Penny made.
One towel rack wasn't enough so i added these for inside and outside the shower. They just hang on the top rail.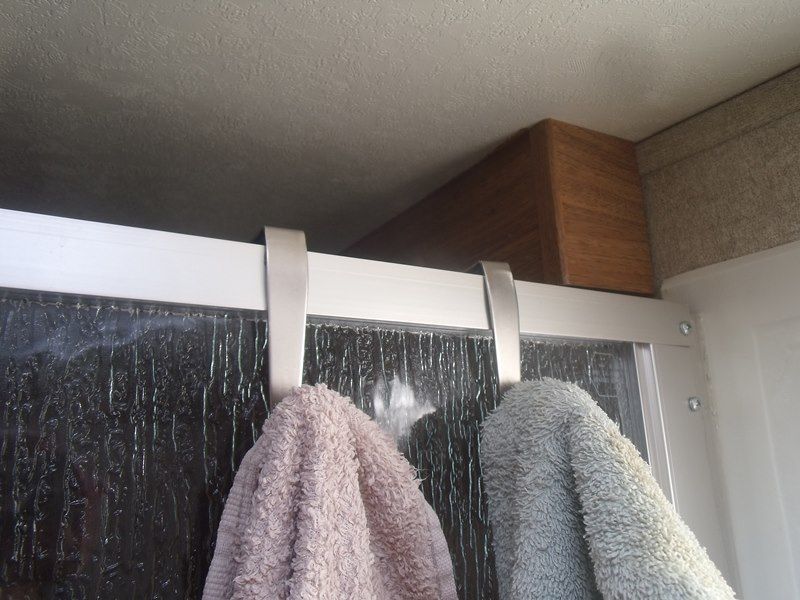 I hate wasted space. The area where the furnace is located under the sink is now storage for the sink covers.
After a year I think we have made Rocky a bit more homey.

Teach

__________________