Quote:
Originally Posted by
GatorBait1996
This is some great info. We traded in our giant rig for the Roo 19 this past Summer (never been happier), I am getting around to winterizing the Roo for the first time and this is the first time I have an AF inlet. In the past I would just drain and leave open all interior valves and blow out using an air compressor. My question is, I hear others blowing out the Roo with a compressor, then filling with AF through the inlet. Where do you blowout?? Do you connect the blow out plug, to the AF inlet?? I would think that the compressed air wouldn't get past the water pump??

Also, come Spring time, how do you get the AF out of the lines? Do you connect your hose to the AF inlet or to the city water connection and let it run for awhile before opening the bypass to the hot water heater?

Thanks in advance.
Yes, the air won't get past the pump. Blow out the lines through the city water connection. Here's the cheapie connector I use.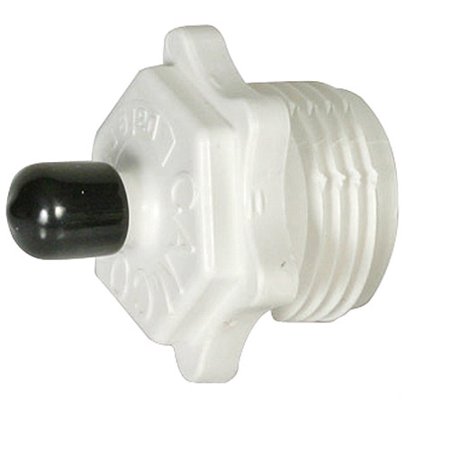 Here's one you can hook the air hose to from Home Depot:
In the spring you put some water in your FW tank and then run it through the pump and all the lines and faucets until it's clear. Personally, I only use the AF in the P-traps. I don't put it in the lines. You'll get a lot of debate over using AF in the lines or not. Guess it's up to you.

__________________



__________________
1988 Coleman Sequoia - popup (1987-2009) - outlasted 3 Dodge Grand Caravans!
2012 Roo19 - hybrid (2012-2015)
2016 Mini Lite 2503S - tt (2015 - ???)
2011 Traverse LT, 3.6L, FWD
2009 Silverado 1500 Ext Cab, 5.3L, 4x4, 3.73
2016 Silverado 2500HD Dbl Cab, 6.0L 4x4, 4.10