I have a raspberryPi in my camper I use as a HTPC to play videos for the kids, listen to my music play list, etc.
I'm starting to get annoyed by having to carry the harddrive in and out to load new media on it. Plus, I'd like to be able to connect to campground wifi and then rebroadcast that wifi locally, for our phones and devices to connect to.
Yes. I know.
NERDS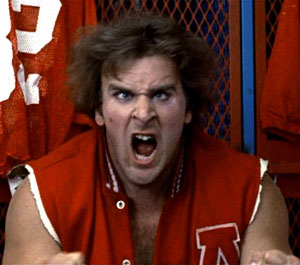 I do not have a TV in the camper, just a computer monitor. The audio on the RaspPi is hooked up to the aux in on the stereo for the camper.
Here is the directional antenna mounted to the TV antenna mount. I already cut the old TV antenna off of it.
Had to do some light modifications to make the mount work with the new antenna bolted to it. Oh well, this thing is very light weight.
Here the antenna is connected to the mount and in the down position.
I used a 10ft RP-SMA extension cable.
I do not like drilling holes in the roof, but, had to do it.
LOTS of self leveling sealant
And here we go. Now I can aim my directional antenna in any direction to snoop for wifi.
I need to clean this mess up, but you can see where it came in the ceiling. This is where the RaspberryPi hangs out, along with the IR receiver for it for controlling Kodi (the media playing app) with a remote control and the bluetooth receiver also hooked into our Aux in so we can stream music from our phones to the stereo and play it on the camper speakers.
The 10' extension was literally just enough. 9.5' wouldn't have worked.

So, to complete this project I used...

A RP-SMA connector compatible USB wifi adapter for my RaspberryPi (This will also work on a standard PC laptop)

https://www.amazon.com/gp/product/B00H95C0A2/

RP-SMA extension cable.

https://www.amazon.com/gp/product/B0054TY8GY/

You have to make sure its the CFD-200. The -100 version is thinner, and can't handle the 2.4ghz at 10 feet long because its not shielded enough. You'll have more loss through the cable than gain from the antenna.

And finally, the directional Yagi antenna.

https://www.amazon.com/gp/product/B00X3AL2OC/

And, if you've gotten through all of this and are still asking "what the heck is this guy going on about?" Then this might help -

https://en.wikipedia.org/wiki/Yagi%E2%80%93Uda_antenna

__________________