We camp year 'round and in the upper South that means some chilly nights. Penny is a light sleeper and the sound of a furnace cycling would wake her, so we opted for two electric space heaters. However, our 110V outlet circuit couldn't handle the load of two heaters. On my Sunline I ran an extension cord out the electric mouse hole, but the Rockwood has a marine-type 30A inlet.
I solved the problem by buying a 15A inlet at West Marine. It's designed to be a through-bulkhead male plug end. I cut the male end off a 10-foot extension cord and attached it to the inlet fixture. I cut a hole through the slide's side to exit under the forward-facing dinette seat.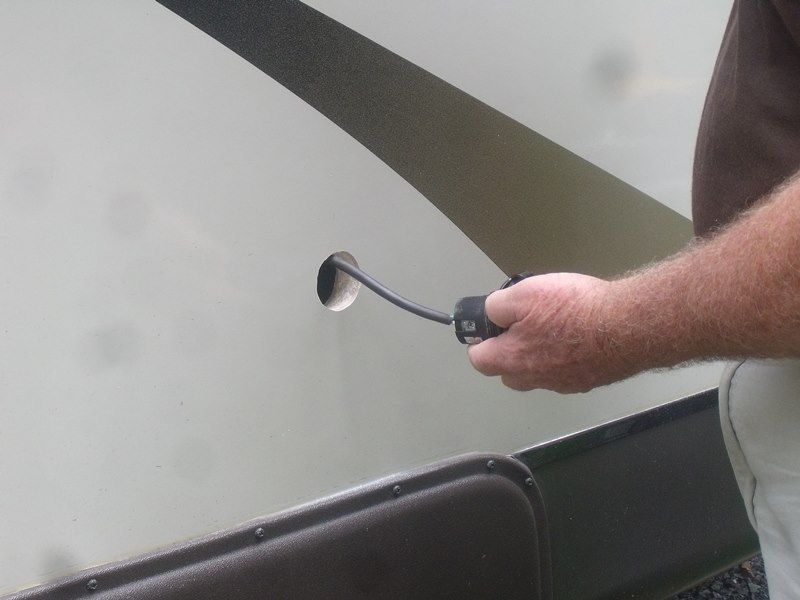 Here's the fixture sealed and screwed into place.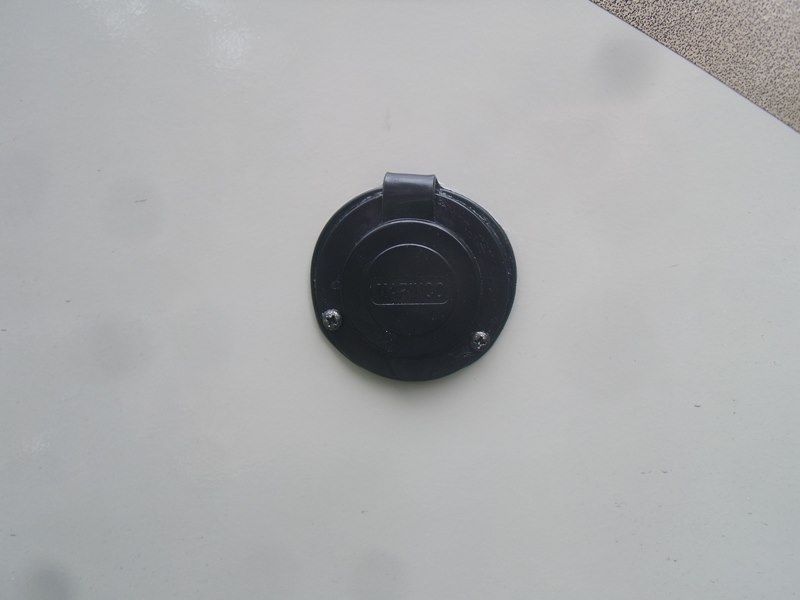 Here is where it enters the interior. This is unused space which will now have a space heater and cord stored, ready to use.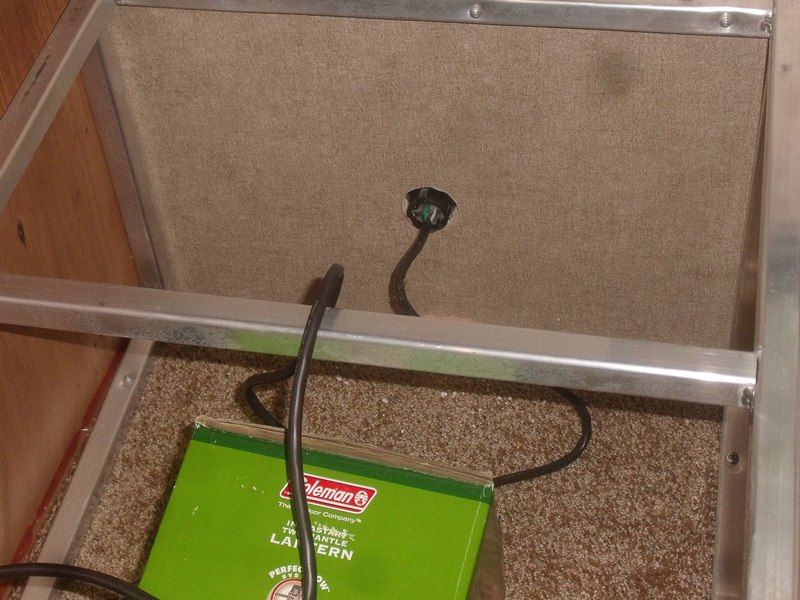 Since it's black, it matches all the factory fittings and looks OE.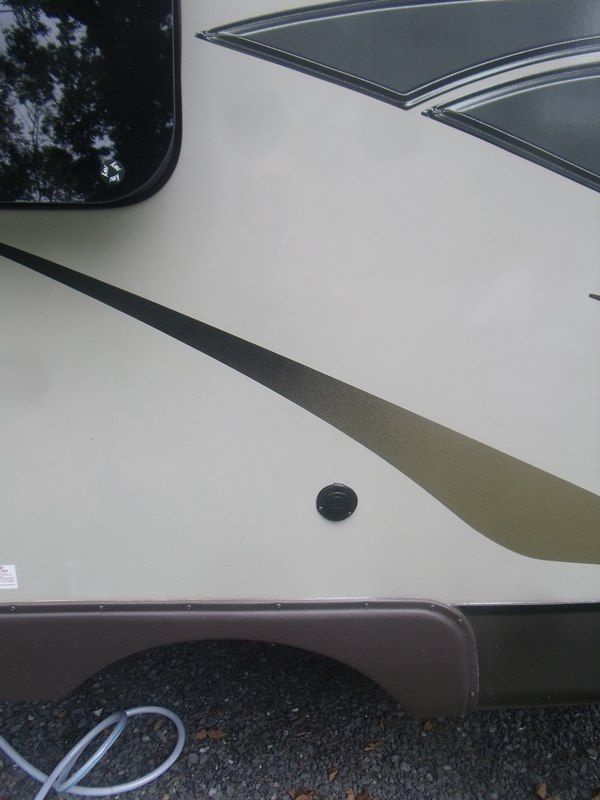 Now we can stay toasty on already-paid-for electricity instead of burning our propane.

__________________