We recently purchased a 2012 Flagstaff 425D...and love it! After we bought it, we went to an RV show and found that they sell a hanging pantry for our unit. It was $60!! A little steep, we thought, for a fabric pantry. So I did some searching, and found this -
http://www.s10gator.com/images/pantry1.jpg
-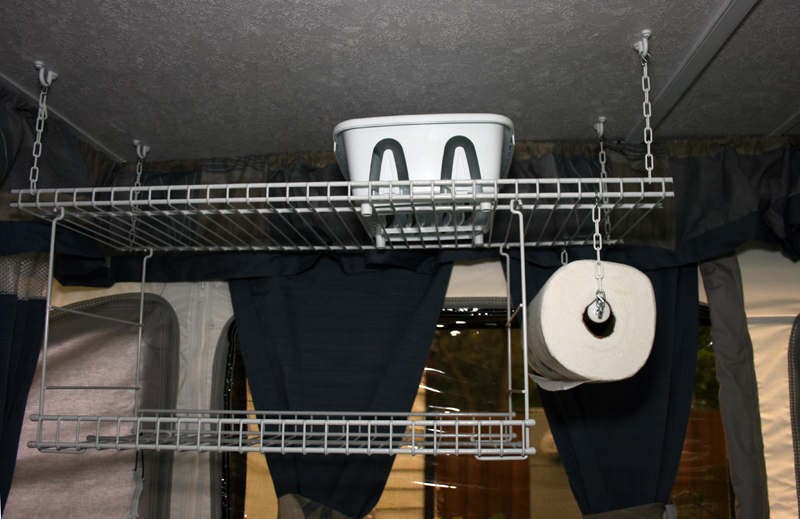 It set us back about $30. Super easy to make. All of the supplies were bought at Home Depot.
1 3' closet self (cut to size to fit ceiling loops)
1 24" hanging shelf
3' white chain
1 package small S hooks
It held quite a bit, but we were careful to not put anything too heavy on it. It was nice to have the counter space free to use for other things.