Our 2250 Sunseeker came with a FR installed backup camera. The monitor was mounted on the original windshield mirror mount. I liked the old method of the original mirror and a Fresnel lens on the back window that was in our old Four Winds. Additionally, the 7" back up camera monitor took up windshield space, and was a bit of a stretch to reach for a bi-focal'd gent like me...
To that end, I decided to move the monitor up to the overhead console, and install an original GM mirror and fresnel lens.
If anyone is interested, here's what the cab looks like after removing the headliner: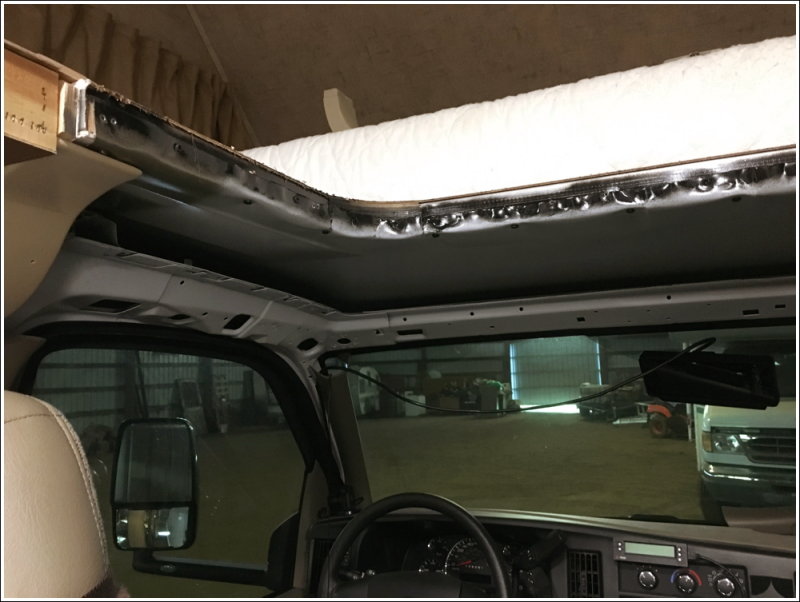 FR had moved the overhead dome light to the center of the overhead console bulge: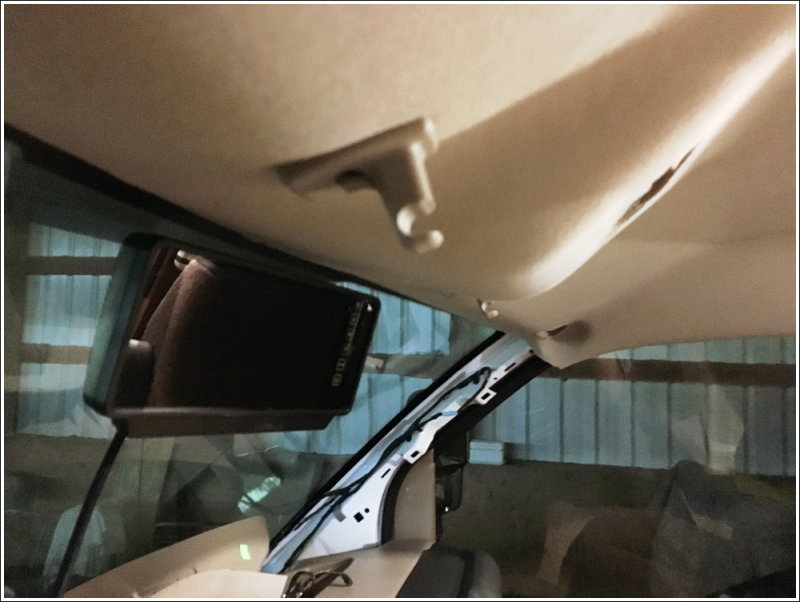 As there's no support behind the bulge, I created a bracket to provide that support:
Mounted on the overhead crossbeam: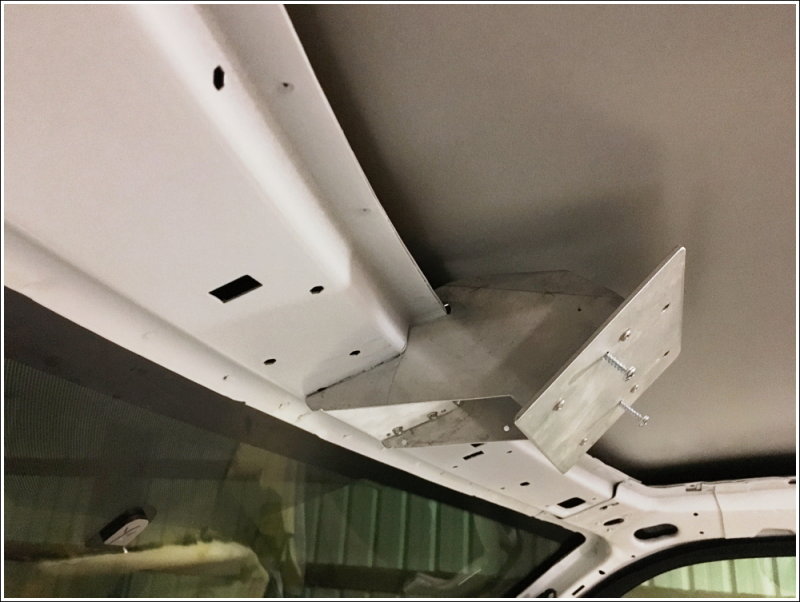 Support showing through the dome lite opening: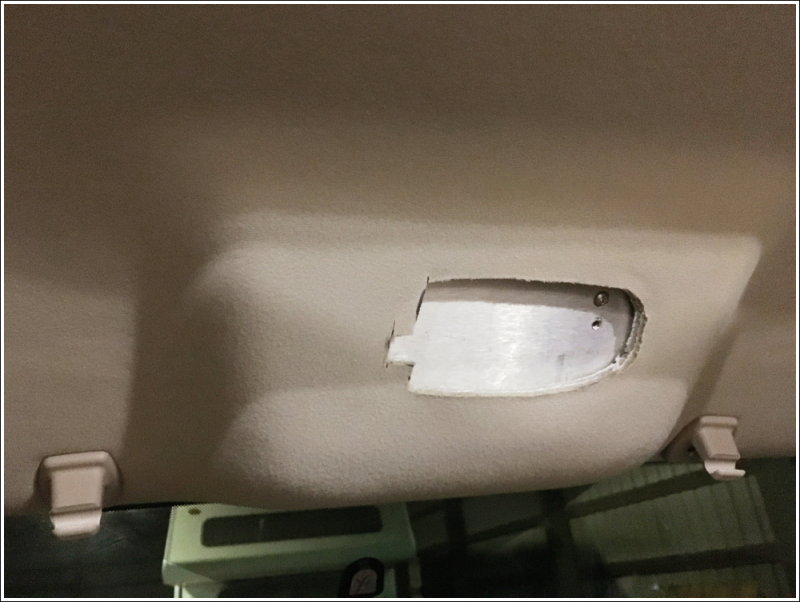 After reinstalling the wiring for the camera and the new domelight, and routing the mic for the Jensen entertainment/bluetooth interface: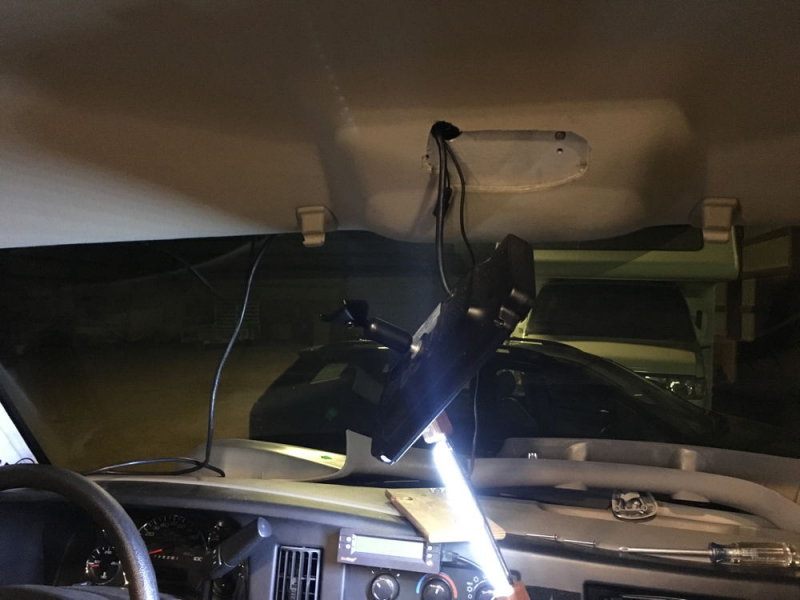 Installed and functional: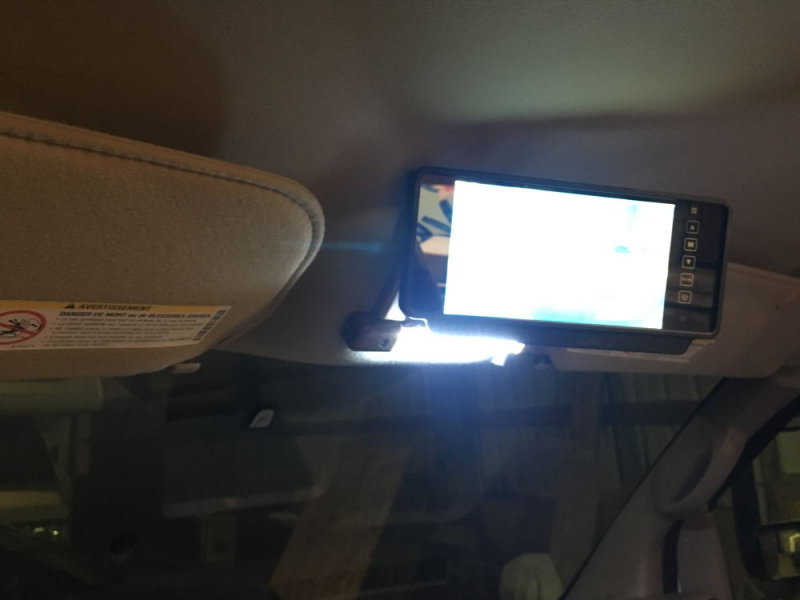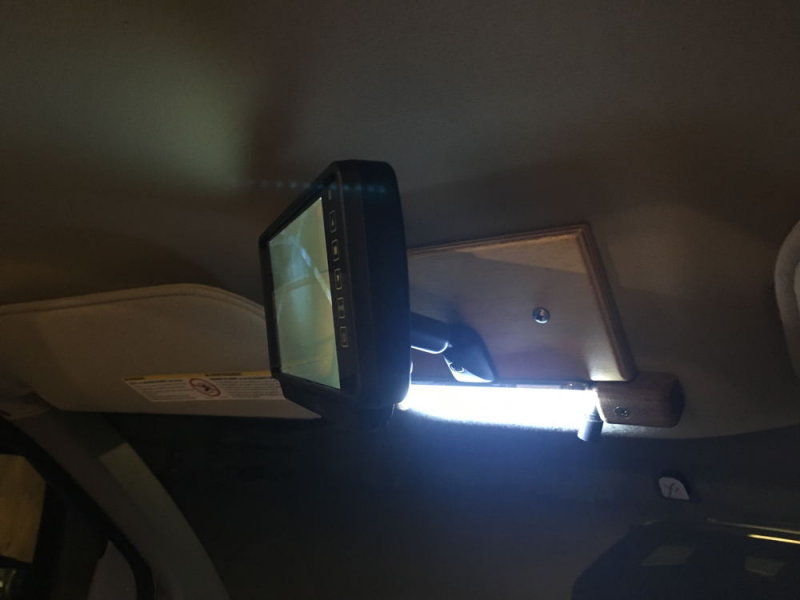 I used an LED license place light for the cablight. I appears to give a bit better light than the original: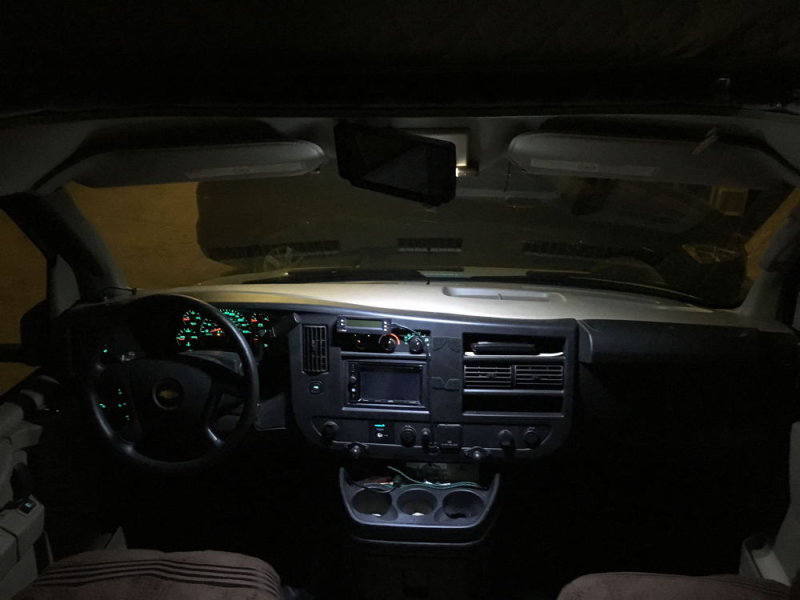 Project complete!