All it takes is one nice warm day with the snow in retreat and we start drooling at the thought of our upcoming "riding season".
the bikes will still likely be parked for another month at least, but a guy can dream right now, can't he?
Anyhoo, a couple pictures of the bikes, if anyone cares.
My last bike was a Kawy Vulcan 2000. It was pretty damn awesome, as far as cruisers went, torque out the ying-yang from it's stock 125 cubic inch V-Twin. it was fun, but after awhile the corners of my youth beckoned again, so I sold it and figured I needed something with some guts that still had some "gentlemanly refinemnets" to it.
The 14 is about the best bike i've ever owned, so far. I've toured on it, camped on it, carved the mountains on it, and just plain had fun on it.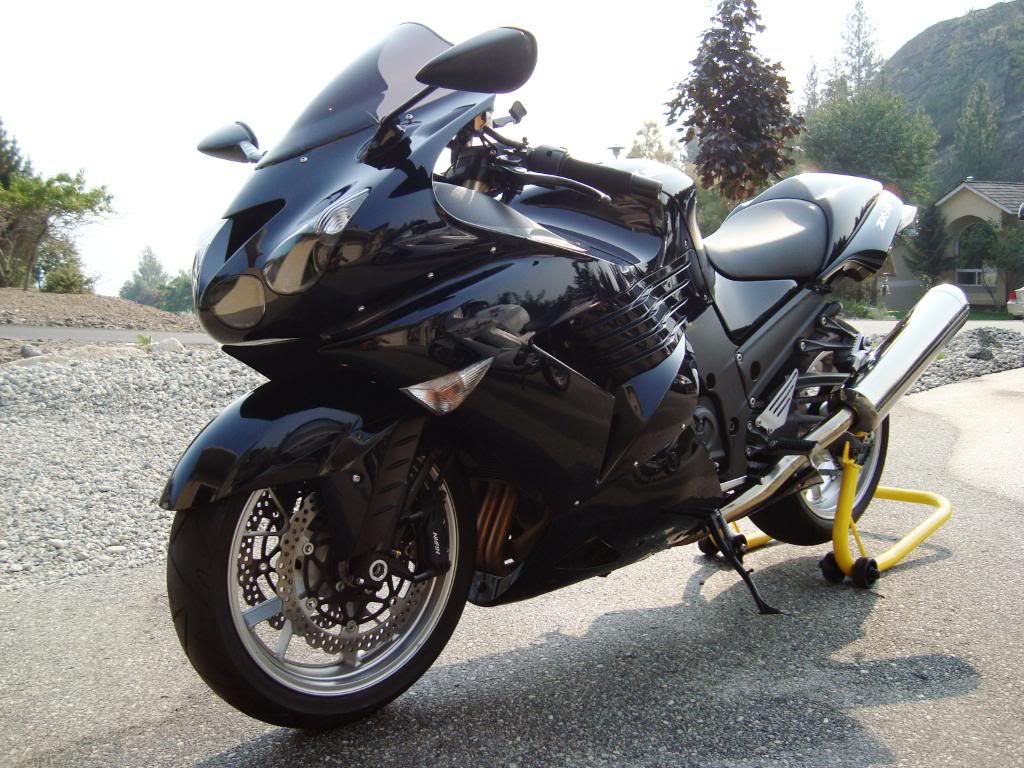 The Wife started riding about 9 years ago now, just after we met. She took her MSF course and bought a Honda Shadow 600. 3 months later we took a two week trip down the Oregon/Cali coast all the way to San Fran. She hasn't really looked back, and last summer sold her VFR800 and picked up this sweet little Italian number. She says it is the motorbike she has been looking for since she started riding.
Now excuse me while I go put my helmet on and run around the garage making vroom-vroom noises for the next 4 weeks.