So it started here on Monday for the most part.
I-84 from or about exit #44 Meridian Road, #54 Broadway Avenue and #57 Gowen Road these three will have the overpass removed and then rebuilt to handle more lanes under them.
Last I saw at or about 18 months for the work to be completed.
For now speed limit is 55 MPH at Broadway and the speed cops are workin it hard.
So be cautious and watch for lane changes and people who do not slow down for work zones.
If you have something going on in in your area and want to add please do.
Travel safe everyone.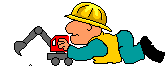 __________________