2017 Coachmen Leprechaun Class C MH with a basic mechanical awning - gust of wind got it and pulled the top mounts loose. Did not come all the way off but the mounting bolts were pulled out about 3/4 of the way.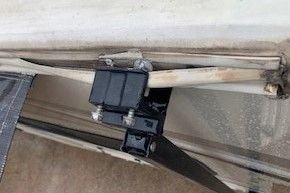 As a temporary fix I was able to screw the bolts back in and they got fairly tight, didn't want to go too for and strip them out any worse. The bolts appear to just be lag bolt type so must go into some kind of wood frame?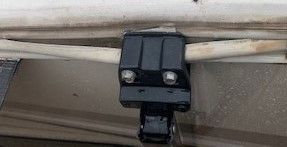 What are the odds I could use some kind of wood epoxy filler in the holes, put the trim back in track, and screw them back in? Anyone know what type of framing is behind there?
Any advice appreciated - TIA.